Bone conduction hearing devices "Contact Star Evo1"
We represent Austrian hearing device manufacturer BHM. BHM specializes in hearing systems based on what is known as bone conduction technology and produce glasses frames with integrated hearing aids. Hearing glasses based on bone conduction technology provide a solution for those who have a hearing loss as well as a visual impairment.
We offer "Contact Star Evo 1" for those who need surgery, but for some specific reasons, it is not possible, complicated, painful and not always getting the desired result. It's also a great option for people who simply did not want visible behind the ear hearing aids. Hearing aids built into the frame of eyeglasses and they are almost invisible. So it becomes a part of an exclusive style that not only helps to see better, but also allows you to enjoy the sounds of the environment.
A large variety of frames – everyone will choose!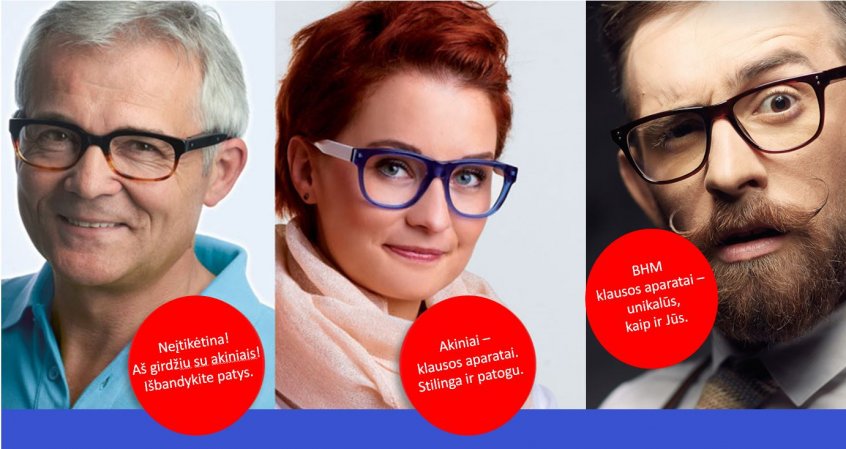 Advantages of bone conduction hearing devices:
no operation necessary
full freedom of movement
high resistance to moisture and dirt
allow to communicate under extreme conditions
can be worn even when ear protectors are used
the devices are placed not in the ear but behind it, which means that you can properly orient in the environment in which you are
safe while driving, cycling or during the other active activities